LAND Centre
We are an Education Centre for Feed Avalon. Brook End is an accredited LAND Centre with the Permaculture Association GB. This means we have public confirmation that we are an excellent demonstration of permaculture in practice, and we are part of a national network of inspiring permaculture sites. You can read about how we apply permaculture here.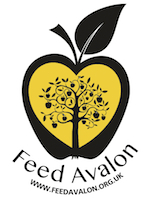 Feed Avalon is a social enterprise and workers cooperative dedicated to developing food systems that are socially and economically empowering in order to build food resilience in Glastonbury, Street and the surrounding areas. They design and implement projects to accelerate socially just and ecologically sustainable food production, organise events, run courses and workshops, and network with others to build a movement to reclaim our food system, locally and globally.
Education at Brook End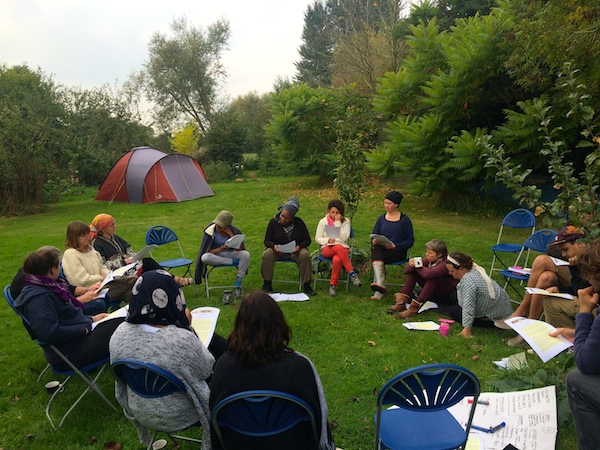 Brook End host several courses that Feed Avalon organise. We also host other workshops, courses and learning experiences organised by people who share our values.
Click here to see upcoming events.
We have hosted courses in soil care & science, market gardening, herbalism & plant connection, food sovereignty, permaculture design & more. Our site becomes a living classroom, a chance to see principles of permaculture and agroecology in practice.
Short Workshops & Site Visits
We have also hosted many different groups who have visited Brook End to learn and be inspired by the project. This includes local organic gardening groups, University groups and more. We ask for a donation for our time and to the site.
If you are interested in using Brook End as a venue for a course, or you would like to organise a group visit to our Centre please email info@brookend.org.uk
Teaching Space & Facilities
We have a cabin that is used as a great indoor teaching space, with room for about 25 people max. We have a projector, screen, whiteboards, tables & chairs and a well stocked resource library of agroecology related books. The cabin is run on solar power, with a woodstove and electric heaters if needed, making it usable year-round.
In the summer we set up event shelters that create a sheltered outdoor space for bigger group activities.
There is a summer house kitchen where learners can find drinks and refreshments, or use for their own self catering if needed.
Accommodation is camping, with compost toilets, showers & a sauna.